Welcome to museum of wine
WELCOME TO THE WEBSITE OF THE MUSEUM OF WINE
The story of the grapevine takes us back 6000 years to the country of Georgia (GA). The grapevine has a highly symbolic place in the global culture and speaks to the movement from tribalism to the origin of social behavior. The juice of the fruits from the grapevine called vinum or wine is not just a simple drink, but a ritual that is thought to purify the human body and spirit. Its divine promoters are Dionysus and Bacchus, in the Christian religion they are Jesus and St. Tryphon. As a beverage and also as a medicine for the human body and soul it connects the earthly with the overhead, the  natural with the miraculous. We, humans, are just a vessel for  its exalted mission in the development of human civilization.
We wish health and a wonderful mood with a glass of red wine.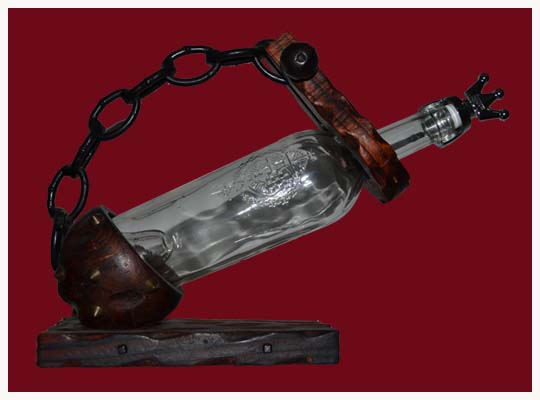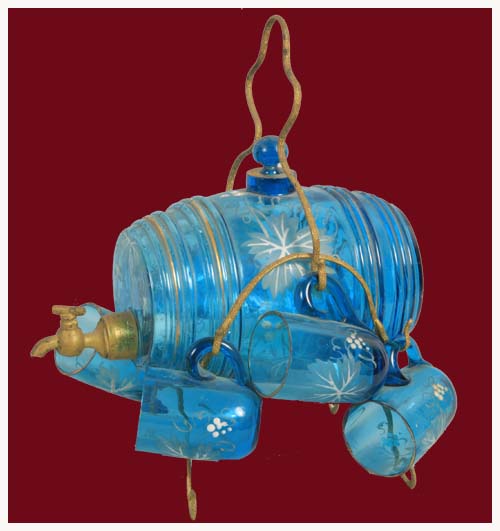 A hand decorated Jug of Wine,  for the needs of the Italian aristocracy made ​​of majolica in Milan in the second half of the 19th century.  Glass of Wine,  made ​​of blown crystal in the Czech Republic with a hand engraved image of a deer. It's been used in hunting houses of the Austrian aristocracy.  Crystal Wine Goblet,  made ​​for the needs of the royal mansion of Mary Terezija in the Czech Republic, hand engraved. It's been used in hunting expeditions on the property of the Queen.  Royal Bottle of transparent glass, made in Italy for the needs of the royal cellar in Demir Kapija. The bottle is authentic with an embossed emblem of the Royal Family Karadzordzevic.  It is filled with wine from 1933.  Hungarian crafted Bottle for Cognac  was made in the second half of the 19th century of majolica and hand decorated. It was used by distillers in France.Colored glass Wine Set,  by Bohemia Czech Company was handmade and decorated. From the end of the 18th and beginning of the 19th century.
VINO INTRANTE FORAS SUBITO SAPIENTIA VADIT – when the wine enters mind immediately turns off
Our proffesional staff waiting for you