Demir Kapia's Natural Heritage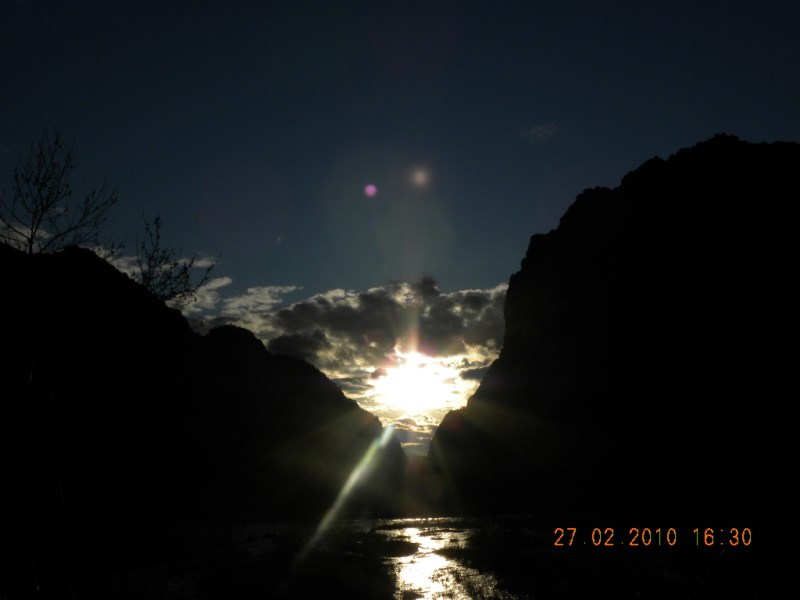 The gorge Demir Kapija and limestone massif "Demir Kapija" (within easy reach) with its wealth of various natural phenomena is the unique site in the Balkans and in Europe. Under the Habitats Directive of the EU, several types of natural habitats in Demir Kapija are identified as important: Juniperus exscelsa Bieb, flat woodlands and timberline, arid grasslands, caves, chasmophytic vegetation on cliffs and rocks etc.
Demir Kapija limestone massif has paleontological sites (fossil findings) that are highly relevant to the conditions in the Upper Jurassic period in Vardar Zone and wider in the Balkans.
Substantially geological site is pilou-lavite which with its genesis and attractive appearance, is rare in the Balkans.
The great biodiversity of rare and endangered species of plants, fungi, insects, birds and reptiles in Demir Kapija has a great allotment in the overall national biodiversity.
One region and one type of are under protected by Law:
As "Natural Monument" – the limestone fix Demir Kapija and the part of limestone massif on the left side of the river Vardar (Prosek) is protected (from 1960).
As "Individual floral/vegetable animal/wildlife species outside nature reserves" – the forest of eastern "platani" (platanus orientalis or plane-tree) in the narrow riverbed of Iberliska – (Chelevechka) river with an area of 25 ha is protected (from 1963).
The two sites: river Klisurska and Studena glava – hill Trnka applied for protection as "Natural reserves for scientific research". Four more sites: "Krastavec, the cave Bela voda, Shtuder and Crni orevi" also applied for protection as "Natural Monuments".